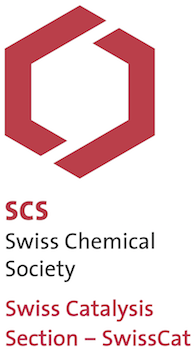 The Swiss Catalysis Section (SwissCat) is a section of the Swiss Chemical Society and is affiliated to the Division of Fundamental Research.
SwissCat represents researchers from all fields of catalysis in Switzerland and acts on their behalf in national and international organizations. The Section's activities include all science related to homogeneous, heterogeneous, photo-, electro-, and bio-catalysis. It promotes the exchange of scientific and technical knowledge and offers suitable networking opportunities for both academic and industrial science and technology experts.
The activities of the section include:
Scientific events to promote the exchange of knowledge in all areas of fundamental and applied catalysis, including reactor and process technology.
Representation of Swiss catalysis scientists' interest in national and international organisations, namely in the European Federation of Catalysis Societies, EFCATS, and the EuChemS Division of Green and Sustainable Chemistry.
Support of the ChemCatChem journal (Chemistry Europe) of which the SCS holds 5% of its shares.
Regulations
Logo Download
---